To Tempt A SEAL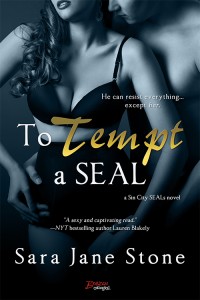 Buy the Book
Other Books in the Series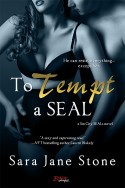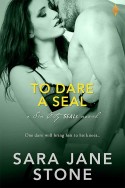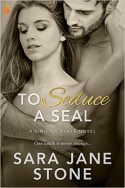 Read the Excerpt
Excerpt from To Tempt a SEAL
"Don't tell me you came for the artwork," a deep, masculine voice said from behind her. She closed her eyes briefly, sucking in a sharp breath at the sound that seemingly had a direct line to the parts of her body craving male attention.

Wow, that was fast. Good job, dress.

"What else would I come for?" she replied without turning to face him.

"I don't know about you, but my eye's been on a table filled with chocolate five feet away," the mystery man said.

Chocolate. She opened her eyes. Melt-in-your-mouth sugary goodness came a close second to orgasms on her list of wants.

"What kind of chocolate?" She kept her gaze fixed on the bold red brushstrokes running through the center of the first painting.

He chuckled. "I didn't look too closely. Does it matter?"

"The details are always important." Like if the man behind her filled out his suit with a body that promised to make her dreams for tonight a reality. "Milk chocolate tastes different from dark. Do they have fillings that melt in your mouth or ones that explode with flavor?"

She felt him move closer. His heat merging with hers. Without the mask, she might have caught a glimpse of him from the corner of her eye, enough to know if the man matched the panty-melting voice.

"You like things that explode in your mouth?" he said, the words a low growl in her ear.

"Yes." This man could read the phone book and leave her breathless and brimming with desire. But she wanted more than words tonight.

So she turned to face him.

And oh, God help her, she needed a taste of this man. Her lips refused to form the words "but I'm partial to caramel," because one look and she was partial to him.


Home •• Meet Sara Jane •• Bookshelf •• News ••Privacy Policy •• Connect
© 2023 Sara Jane Stone. All rights reserved.
Site designed and maintained by