To Dare A Seal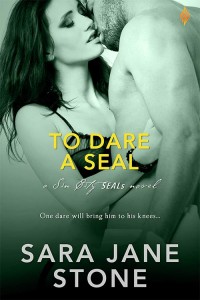 Buy the Book
Other Books in the Series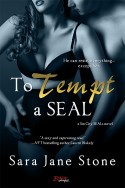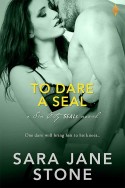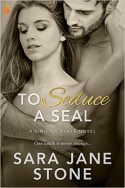 About the Book
A sexy category romance from Entangled's Brazen imprint...

One dare will bring him to his knees . . .
Playing best man in his teammate's Las Vegas wedding is not U.S. Navy SEAL Jack Barnes' idea of a vacation-especially when the maid-of-honor is the one woman who knows how to push his buttons. Now his teammates are taking bets on whether he'll end up in the fiery bartender's bed. Not one to turn away from a challenge, Jack vows to seduce Natalie Lewis. And he'll do so on his terms-demanding complete control.
The tantalizing SEAL may have a hand-over-your-panties smile and a body she'd love to explore, but there's no way Natalie's falling into his bed. No, she's going to get revenge. After bringing Jack to his knees with a series of Sin City dares, she'll walk away. It's the perfect plan-until it backfires. Beneath his devil-may-care attitude, Jack's unbridled desire proves irresistible. But he also requires the one thing Natalie can't give. Control.
Home •• Meet Sara Jane •• Bookshelf •• News ••Privacy Policy •• Connect
© 2023 Sara Jane Stone. All rights reserved.
Site designed and maintained by