About Sara Jane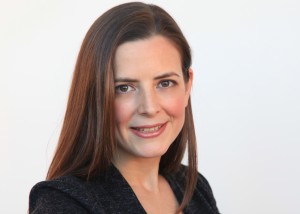 After several years on the other side of the publishing industry, Sara Jane Stone bid goodbye to her sales career to pursue her dream—writing romance novels. Armed with a firm belief that dreams do come true, Sara Jane sat down at her keyboard to write fun, sexy stories like the ones she loved to read.  
Sara Jane currently lives near New York's Hudson River with her very supportive real-life hero, two lively young children, a pair of mischievous kittens, and a very active dog. When she is not hiking with the kids, she loves writing sexy stories, staying up past her bedtime reading red-hot romance, and chatting with her readers on Facebook at facebook.com/SaraJaneStone. 
Fun Facts About Sara Jane
Sara Jane discovered romance novels at work.  
Sara Jane started her career in the marketing department at one of the big New York City publishers. One day, a manager asked her to prepare a mailing to booksellers. Sara Jane spent hours stuffing envelopes with chocolate and advance reading copies of Sabrina Jeffries' upcoming release. She took one of the extra copies home and stayed up until most of the night reading. In the morning, she went to the office and asked for more romance novels. She has been reading them ever since!
Sara Jane named her daughter after a character in Susan Elizabeth Phillips' Match Me If You Can.
While pregnant with her first child, Sara Jane was too nauseous to read. She turned to audio books and found Match Me If You Can at the library. After hearing the narrator say the heroine's name over and over, Sara Jane fell in love with it. She announced to her husband they were naming the baby Annabelle. Her first child was a boy, so they decided to wait for baby #2 to use the name.
Sara Jane signed with her agent and found out she was pregnant on the same day. 
When her husband came home from work, she announced the good news: "I have an agent!  Oh and we're have a baby, so no champagne."