Command Control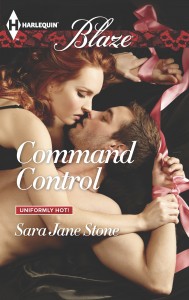 Buy the Book
Other Books in the Series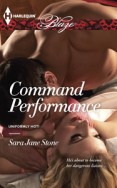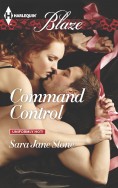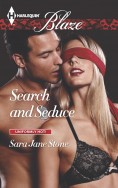 About the Book
A good soldier follows orders!
U.S. Army Ranger Logan Reed's Vermont hometown has turned into hell. Logan is now known as either the hot-'n'-available widower or the town hero. And with the memory of his last mission still raw, the last thing he wants is to be called a hero. What he does want is the bold, redheaded stranger who makes his libido stand at attention.
Sadie Bannerman is in town to help her pregnant twin…and to lie low until the world learns she's the author of the hottest new erotica novel! Thanks to her explosive chemistry with Logan, she's getting plenty of naughty inspiration for her next book. Because this supersexy soldier knows exactly how to follow her every command….
Home •• Meet Sara Jane •• Bookshelf •• News ••Privacy Policy •• Connect
© 2023 Sara Jane Stone. All rights reserved.
Site designed and maintained by