About Sara Jane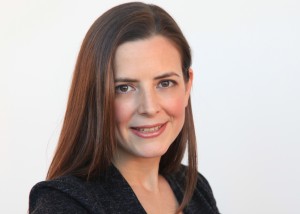 After several years on the other side of the publishing industry, Sara Jane Stone bid goodbye to her sales career to pursue her dream—writing romance novels.  Armed with a firm belief that dreams do come true, Sara Jane sat down at her keyboard to write fun, sexy stories like the ones she loved to read.  
Sara Jane currently resides in Brooklyn, New York with her very supportive real-life hero, two lively young children, and a lazy Burmese cat.   
Writing With Children: A Day in Sara Jane's Life
5:30 am
Sara Jane wakes to the sound of her daughter calling for mama.  Sara Jane gives the baby five minutes just in case today is the day she decides to go back to bed until 6 am.  
5:45 am
Daughter has woken up her big brother.  Sara Jane gets both kids up, dressed and fed.
9:00 am
Sara Jane looks longingly at her computer, wishing she could sit down with a cup of coffee and write a few pages.  Instead, she finger paints. 
10:00 am
Sara Jane bathes the paint-covered toddlers and wonders how she will explain to her husband that the previously white cat now has green stripes.  (Finger paint is much easier to remove from all children, floors, wall and bathtubs than cats).
11:30 am
Naptime!  Sara Jane reads, sings, and begs her children to sleep. 
12:00 pm 
Sara Jane runs to her computer and writes for two (sometimes three) blissful hours.
3:00 pm
Sara Jane plays trains with her son, occasionally stopping to scribble notes about her work-in-progress.   
3:30 pm
Her daughter toddles off with Sara Jane's notes and hides them.
8:00pm
After multiple requests for "one very, very, very last story" the children are in bed.  Sara Jane briefly considers doing the dishes and cooking dinner before her husband arrives home from work.  Instead, she returns to her computer.  She writes until her husband offers her a glass of wine and asks if she would like to order take-out.  
Fun Facts About Sara Jane
Sara Jane discovered romance novels at work.  
Sara Jane started her career in the marketing department at one of the big New York City publishers.  One day, a manager asked her to prepare a mailing to booksellers.  Sara Jane spent hours stuffing envelopes with chocolate and advance reading copies of Sabrina Jeffries' upcoming release.  She took one of the extra copies home and stayed up until most of the night reading.  In the morning, she went to the office and asked for more romance novels.
Sara Jane named her daughter after a character in Susan Elizabeth Phillips' Match Me If You Can.
While pregnant with her first child, Sara Jane was too nauseous to read.  She turned to audio books and found Match Me If You Can at the library.  After hearing the narrator say the heroine's name over and over, Sara Jane fell in love with it.  She announced to her husband they were naming the baby Annabelle. 
Sara Jane signed with her agent and found out she was pregnant on the same day. 
When her husband came home from work, she announced the good news: "I have an agent!  Oh and we're have a baby, so no champagne."